Our Sports Medicine and Athletic Trainer team is part of a healthy gameplan for schools across South Alabama. We're proud to provide AHSAA physicals, AT's and training equipment at no charge for several area high schools.
Getting Athletes Ready to GO!
Dr. Clayton Lane and the Gulf Ortho Sports Medicine team provided AHSAA physicals to nearly 1000 student athletes this spring, clearing players for the 2023 fall season.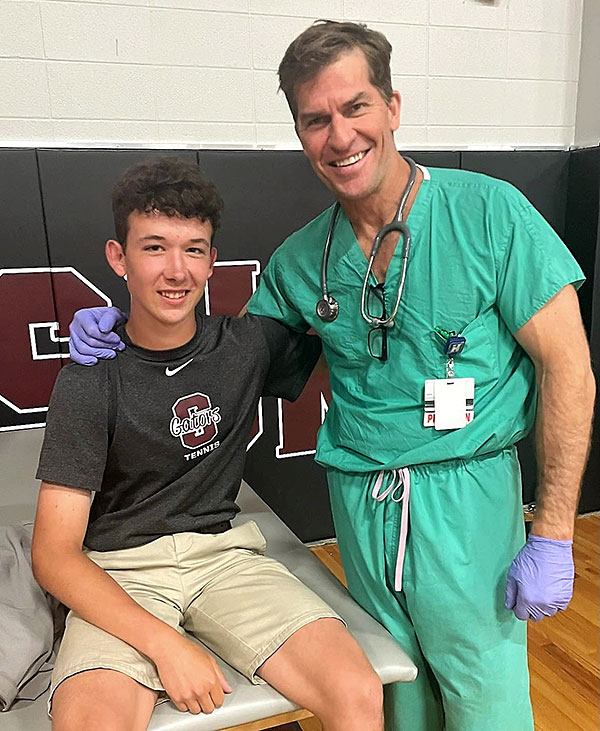 Gulf Orthopaedic Physicals at Satsuma High School
We're excited to be back on the sidelines this fall with reigning 6A state champion Saraland HS! You'll find our docs fieldside along with the Fairhope Pirates, Bayside Admirals, Mary G Montgomery Vikings, Satsuma Gators, and Elberta Warriors.  As Team Physicians, we're on hand for gametime injuries and immediate assessment and treatment. In addition, we provide Medial Staff support to Jackson High School, Cottage Hill Christian Academy, Citronelle High School, LeFlore High School, and Springhill College.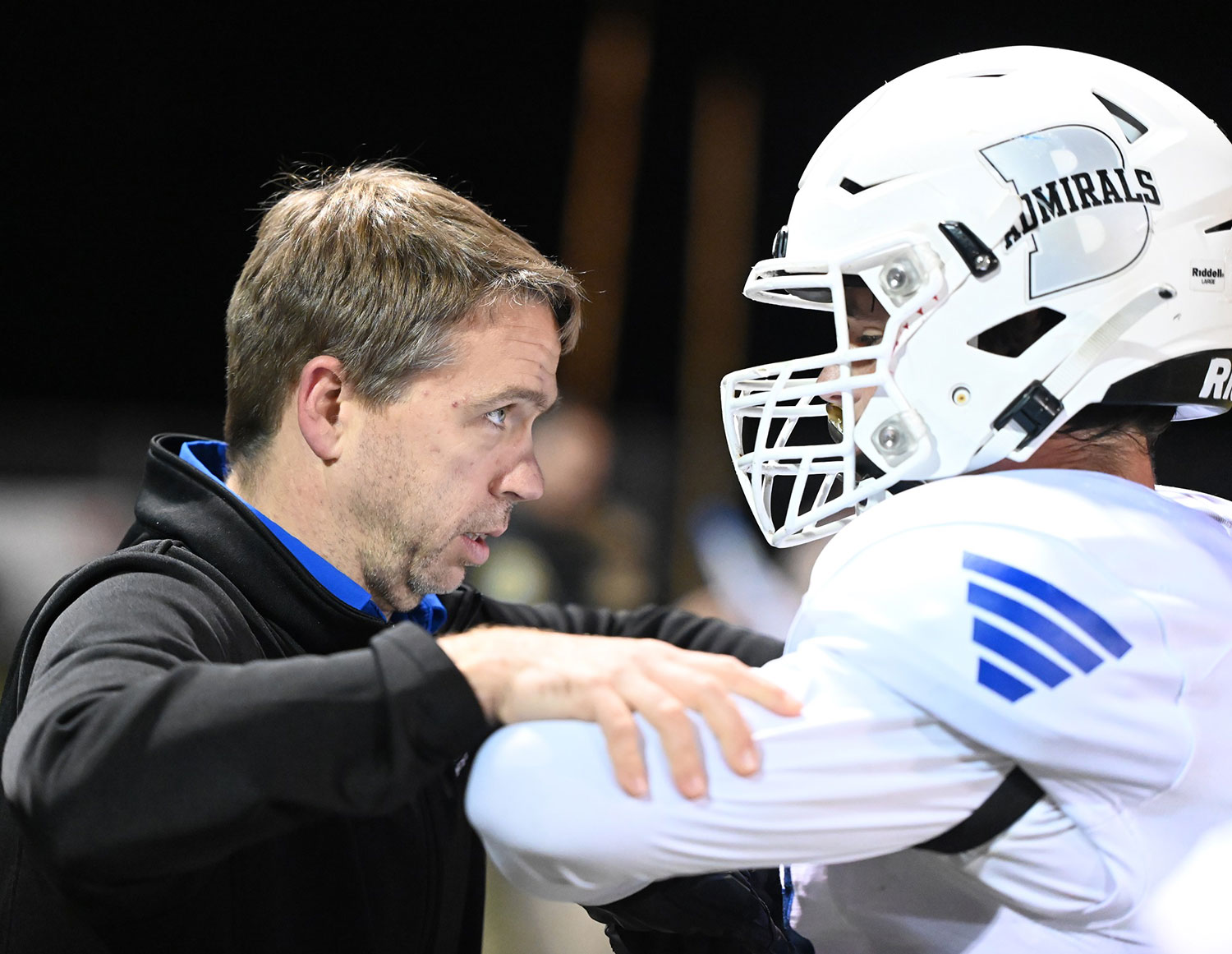 Dr. Jay Savage with Bayside Admirals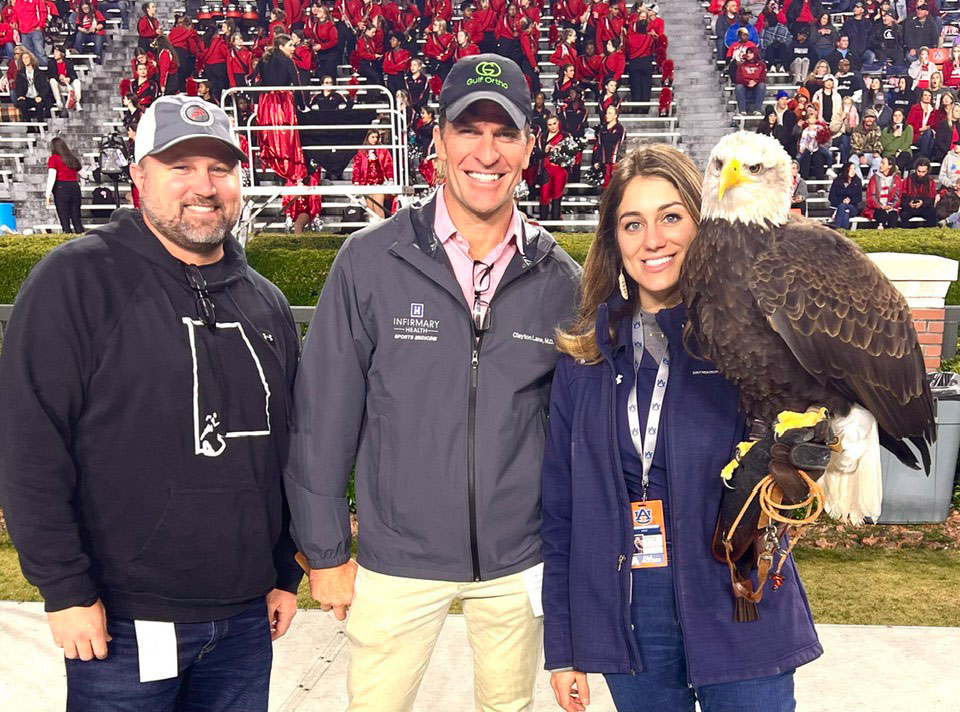 Dr. Clayton Lane with Saraland Spartans at 6A Championship - Jordan-Hare Stadium December 2022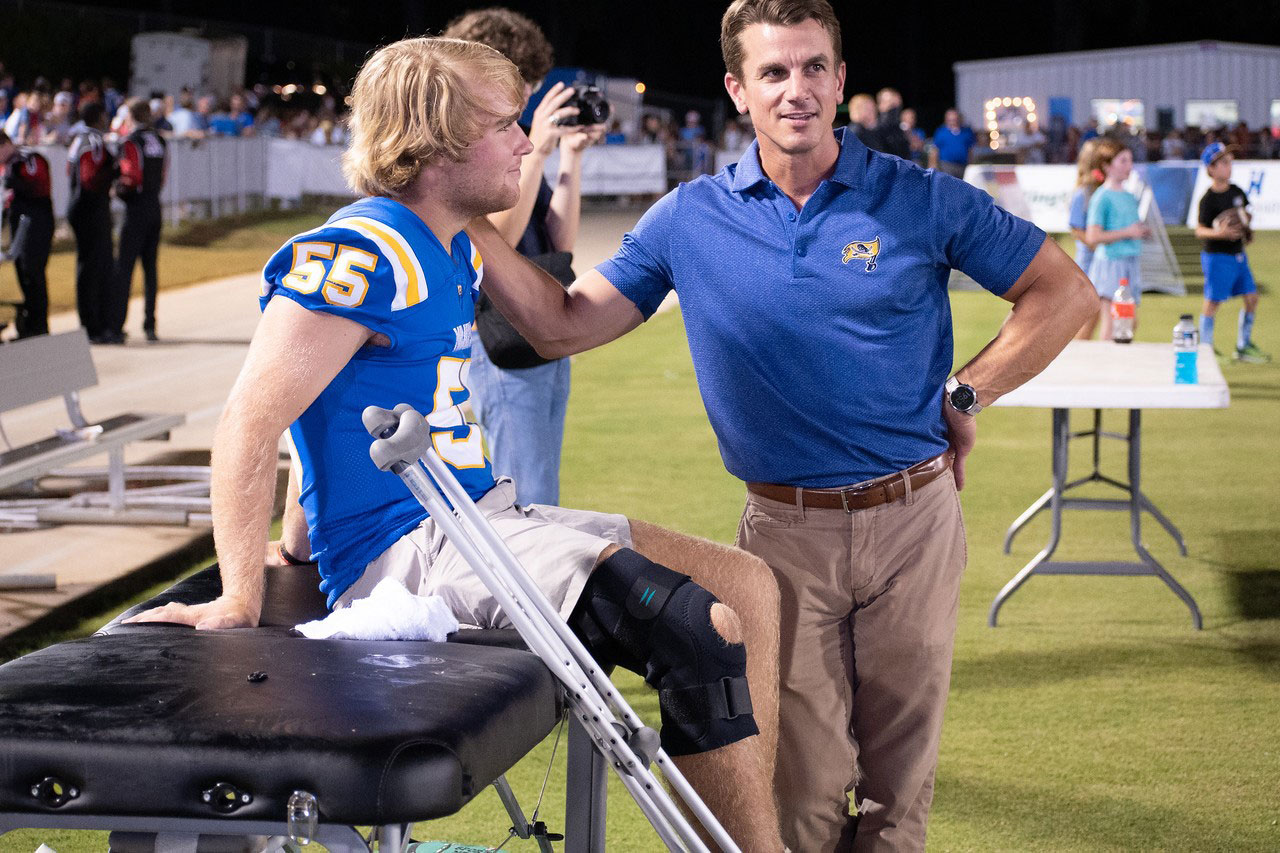 Dr. Jason Determann with Fairhope Pirates
Saturday Sports Injury Clinic
When it can't wait until Monday morning, our Fairhope clinic location offers free evaluation for injured high school athletes each Saturday during the regular high school football season. Patients should arrive with a legal guardian to sign in the patient and fill out the necessary forms.
Saturdays
8:00 am – 10 am
341 N. Greeno Road Fairhope