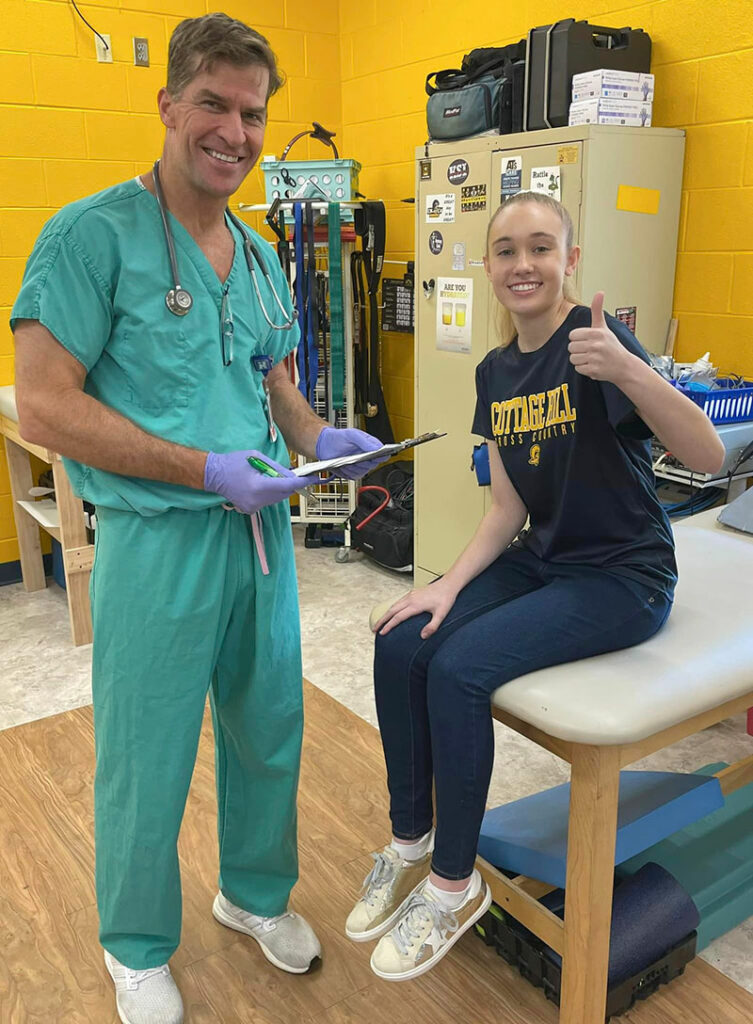 Far beyond Friday Night Lights, we work with student-athletes in all sports across South Alabama. Our Sports Medicine Team offers free annual physicals along with athletic trainers on staff year-round for Saraland, Mary G. Montgomery, Satsuma, and Cottage Hill Christian Academy. In Baldwin County, you'll find us on the sidelines with the Bayside Admirals, Fairhope Pirates, and Elberta Warriors – ensuring players stay safely in the game.
As Infirmary Health's Sports Medicine Director, Clayton Lane, MD leads our commitment to Injury Prevention with the most advanced training and education programs for athletes, parents, and coaches.
Saturday Morning Injury Clinics ensure prompt diagnosis and treatment of gridiron woes – when it can't wait until Monday Morning.