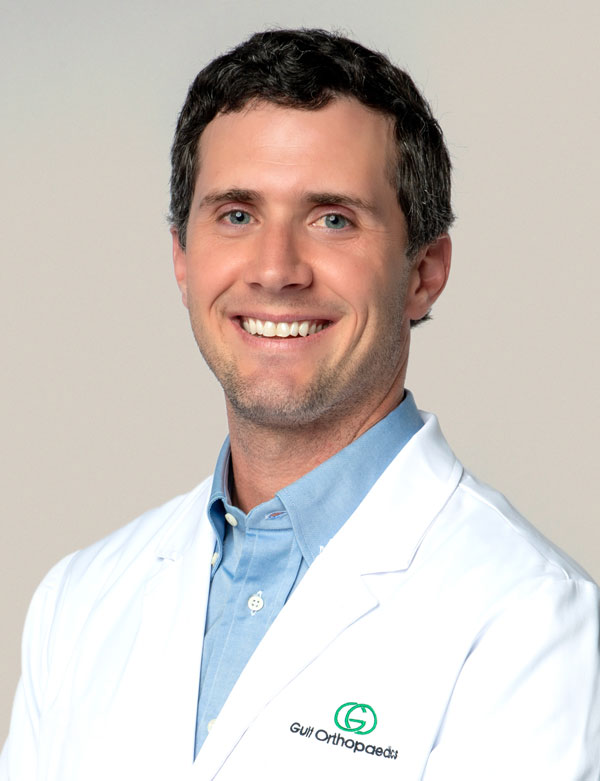 Learn More About Grant Stone, DO
Dr. Stone is a double Board-Certified Physician in Physical Medicine and Rehabilitation and Pain Medicine. His fellowship training focuses on interventional techniques and non-surgical solutions to chronic pain. He specializes in injection therapy to help reduce pain. Physiatrists specialize in helping general orthopaedic patients with disabilities and injuries of the muscle, bone, soft tissue, or nervous system. Dr. Stone's goal is the restoration of function and return to a full quality of life through a multidisciplinary approach with the use of injections, therapies, and medications.
Education
Undergraduate
The University of Alabama, Tuscaloosa, AL
Medical School
Lincoln Memorial University-DeBusk College of Osteopathic Medicine, Harrogate, TN
Lincoln Memorial University, Harrogate, TN – Master of Business Administration
Residency
Physical Medicine & Rehabilitation – Louisiana State University Health Sciences Center, New Orleans, LA
Fellowship
Pain Medicine – Louisiana State University Health Sciences Center, New Orleans, LA
Dr. Stone has practiced in Mobile for the past 5 years providing patients with the most up to date pain management treatment options. He has a passion for helping patients effectively treat pain and restore their function and quality of life. He is married to Brooke, a CPA, with three wonderful kids.
My Team
Karen Cox, PA-C