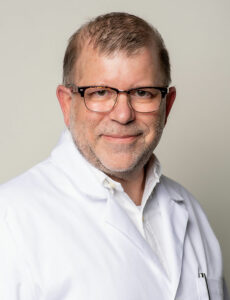 The goal of Infirmary Health's Orthopaedic Institute is to provide comprehensive orthopaedic services to the Gulf Coast Region. Infirmary Health has invested inmany the newest technologies, providing our hospitals with some of the most advanced surgical techniques for orthopaedics. These technologies offer improvedpatient outcomes, increased movement and shortened recovery time.
Additionally, Infirmary Health's partnership with Gulf Orthopaedics is bringing orthopaedic practice locations to new areas in Mobile and Baldwin counties. GulfOrthopedics' experienced and trusted physicians provide the latest, most cutting-edge surgical and non-surgical treatment methods, specializing in trauma andsports medicine, shoulder replacement, hip replacement, knee replacement and foot-ankle treatment.
Michael Granberry, MD, board-certified orthopaedic surgeon with Gulf Orthopaedics and the director of Infirmary Health's Orthopaedic Institute, joins us to discuss joint replacements, how to choose the right provider and facility for your procedure and the growth in orthopaedics for Infirmary Health.
As the FIRST CHOICE for healthcare in the Gulf Coast Region, Infirmary Health is here for you, here for LIFE.